CARIBBEAN DISCOVERY TOURS is an established, reputable, eco travel company in Trinidad and Tobago.
Professional management Recognized by the Government Tourism Authority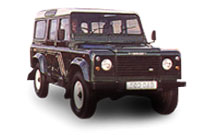 Hiking, Kayaking, Mountain treking, Camping, Birdwatching, sailing, Scuba diving, and memorable cultural interaction

Eco adventure tours include catering to different levels of ability and fitness, featuring

| | |
| --- | --- |
| | Native naturalist Guides. |
| | Reliable Safety standards |
| | Private accommodation in our host home and Forest Lodge |
| | Academic support- film, video and lectures as required |
| | Native counterparts for special interests or study projects |
| | Experienced management of specialized interests such as: |
Eco-research projects,
University study tours,
Birdwatching,
Photographic and filming ventures
Stephen Broadbridge, owner of Caribbean Discovery Tours, is the pioneer of Eco-tours in Trinidad and Tobago. He offers expertly guided Kayaking, Hiking, Camping, and Scuba adventures.
As a photographer of wildlife he supplies an archive of forest, wetland and urban images for international publications-periodicals, brochures and posters such as The Economist, Island Magazine and Eco Traveller Magazine.
Stephen offers organisation and management advice and guidance for academic courses and special services for Filmmakers. He co-produced the award winning wild-life documentary, "Wild T and T" and assisted the BBC on their filming of "Wild Caribbean".
Contact:
Caribbean Discovery Tours,
9b, Fondes Amandes Rd.,
FONDES AMANDES HOUSE,
St. Ann's, Trinidad and Tobago.
Tel: 868-624-7281
Fax: 868-624-8596
Cell: 868-620-1989
Email: caribbeandiscoverytours@yahoo.com
www.caribbeandiscoverytours.com