Exploration begins with a Drive through Arima to the Asa Wright Centre, a world famous nature reserve, where you will see a variety of Humming birds ,Tanagers, Crested Oropendolas, and Honeycreepers.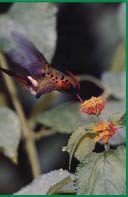 After lunch we journey through the Northern Range mountain road which winds high above valleys of old cocoa and coffee estates. On this drive many birds Toucan, hawks may be sighted as we slowly drive through forrested roads where, weather permitting, we wallk (25 minutes) to a waterfall for a swim (waterfall optional).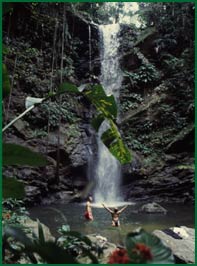 Before sunset we resume our journey over the mountains to coastal fishing village, Blanchisseuse After exploring the village we continue along the scenic, rugged north coast past and pristine beaches. This drive offers amazing views and scenery for the photographer, as we return to Port of Spain.
| | |
| --- | --- |
| Participation: | 2-8 persons per trip |
| Price per person: | USD $130 |
| Duration: | 9:00 a.m. - 6:30 p.m. |
| Level: | Easy- Walk and swim are optional |